When getting hitched and celebrating the once in lifetime occasion, not having a photographer or the best wedding photographers to capture all the essence, to the beautiful moments of the celebrations is just not justified this day and age. Professional Premium Wedding Photography helps brings about interesting memories captured in a frame that can be cherished for years to come. Wedding Ideas & Inspiration have gone several notch higher in terms of trends, styles, themes and much more. For example, Destination Wedding Trends where couples are willing to go the extra mile to make their event more personal and special.

Indian Wedding shoots have evolved from studio photography back in the day, to the newest trend of Destination Wedding Photography where couples have their special moments clicked at exotic locations to improve their wedding experience. They look out for the best of destination wedding photographer who has the experience and creative mind that work towards making their wedding an experience to be relished forever. With innovative services and consistent delivery in a professional way, destination wedding photographer can get expensive, so look out for Destination Weddings Offer that fits the budget and doesn't burn a hole in the pockets. Listed are few of the trending photographers for Destination weddings in India to consider hiring to help create & capture beautiful moments of the celebrations.

1. FOTOSUTRA
As a professional, having years of experience in the field of photography, Prasanta Singha started Fotosutra and is now a name to reckon with. Providing creative candid , fine art, contemporary and destination wedding photography solutions. A window for Prasanta's pursuit of his love for this art form.
He creates images that define celebration, excitement and most importantly happiness & joy and storytelling remains the core mantra in his photographic style.

2. PHOTO TANTRA (New Delhi)
Named as one of the dream wedding photographers in India by Conde Naste Traveler, Photo Tantra was started by a husband-wife duo (Vinayak Das and Snigdha Sheel) in early 2009 who took up wedding photography because they thought it as the best way to experience what they love the most in life and along their way enriching their experiences through people, places and more. They have also shot destinations weddings in all the major locations in India and International weddings in 7 countries across 3 continents. Photo Tantra has been featured in many leading magazines for their skills and creativity.
3. SHUTTERINK (New Delhi)
Shutterink is based out of Delhi and Chandigarh and brainchild of Sandeep Mohan and Nitin Dangwal.
Being a team of two lead photographers help them to ensure that both bride and groom sides get the best of the best work during their wedding celebrations. They believe in creating images from the heart in creating timeless images. Their strong communication skills and friendly approach immensely helps them to capture the real emotions, the essence of the wedding and create images that stand the test of time. Shutterink is a recipient of multiple awards, published in various magazines, portals and newspapers, making them one among the most sought after wedding photographers in India.

4. PIXELSTORY (Bangalore)
A photography service 'Pixelstory' based in Bangalore is the combined journey of Husband-wife duo as a team of talented professional wedding photographers with a candid, contemporary and offbeat approach. Their interest for beautiful memories that brings out the real emotions and expressions, made them experts in wedding photography. Their style is a mixture of candid and photo journalistic. Their pictures stand out for their candid moments and realistic depictions of the festivities, making them look fresh and new, every time. 

5. CANDID SHUTTERS (Mumbai & Gurgaon)
Comprising of some of the most experienced and renowned wedding photographers and cinematographers of India, Candid Shutters have covered more than 400 weddings across the Indian subcontinent till now and have received recognition on national and International circles. There are  a force to reckon with in Indian Wedding Photography. An initiative started in early 2012 by Pranjal Kumar , now they have an office in Mumbai & in Gurgaon and have their in house full time team for each and every work right from photographers and cinematographers to editors and album designers.

6. WEDDINGNAMA (Mumbai)
Born out of passion to capture love stories artistically, another venture founded by husband-wife duo (Ankita Asthana and Akash Agarwal), WeddingNama specializes in luxurious wedding photography, destination weddings and wedding films with an artistic touch. WeddingNama has created a niche in the wedding industry, they make each wedding photograph & film look special, unique and tastefully done. They truly believe that every love story is a fairytale in itself and they put their hearts into weaving a magical story around them. They have gained multiple years of experience by covering selected beautiful weddings in India and abroad. Today, they have a full-time team of very dedicated, hard working photographers, cinematographers and editors.

7. KNOTTING BELLS (Mumbai)
Offering a variety of wedding-related services , Knotting Bells make sure that all their clients get nothing but the best of quality in pictures and videos. They are a one-stop solution that offers comprehensive ideas to still and video photography. Knotting Bells was started by Shrey Bhagat and Rajesh Satankar, offering professional wedding photography services and their images are of high quality that leaves everyone bedazzled.

8. FOMA WEDDINGS (Kerala)
With 36 years of experience in the field of photography, Foma located in Calicut, Kerala is a professional group of contemporary wedding photographers known as one of the most renowned players in south India. The expert team ensures to completely take images in an exceptional and authentic way capturing the priceless moments for years to come. 

9. AM PHOTOGRAPHY (Pune)
Founded in 2011 Anshum Mandor joined later by his wife Sarita Mandore, AM Photography is a wedding photography & filming services provider based in the city of Pune. Headquartered at Pune and with a small Marketing Office also in Mumbai, AM Photography has had the privilege of having covered over 300 weddings across the length & breadth of the country. They also practice photo journalism which gives them the pleasure to turn your wedding portraits into a story-telling photobook.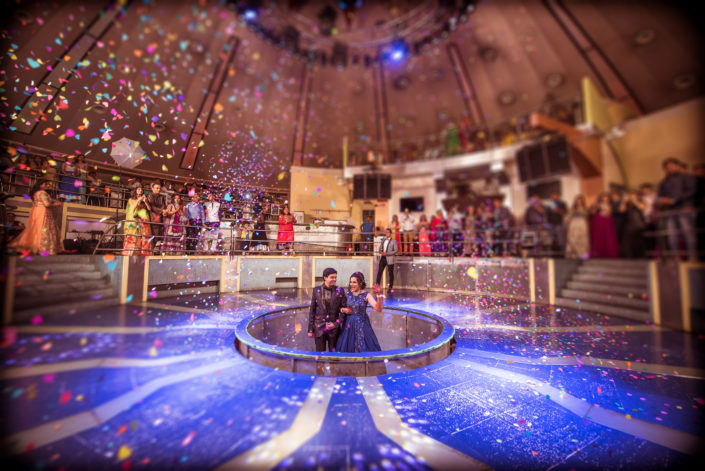 10. PHOTRIYA STUDIOS (Hyderabad)
Photriya Venky is one of the leading photographers in India. Studying at the JNTU college of Fine Arts, Hyderabad, he was rated as one of the top students of the university. Working independently since 2000, established his professional studio, "PHOTRIYA" in 2002 and has already covered about 1000 weddings across the world. Also he has conducted 65 seminars and workshops till date and done 1000+ celebrity photo shoots.